Defy your
Limits
Your Personal Advantage for Strength,
Resilience, and Optimal Health.
Take the Plunge
THAT'S UP TO $1100 IN SAVINGS!
Why We're Canada's Best
Cold Plunge System
Benefits of
Cold Exposure
Cold water therapy can be a powerful tool for promoting health and wellness. Whether you're an athlete looking to improve your recovery time or someone simply looking to improve your overall health, incorporating cold water exposure into your routine may be beneficial for you.
1.

Reduced inflammation
Cold water exposure can help to reduce inflammation in the body, which can be beneficial for athletes or anyone suffering from muscle soreness or joint pain.
3.

Boosted immune system
5.

Reduced stress and anxiety
2.

Faster muscle recovery
4.

Increased circulation
6.

Improvements to cognitive function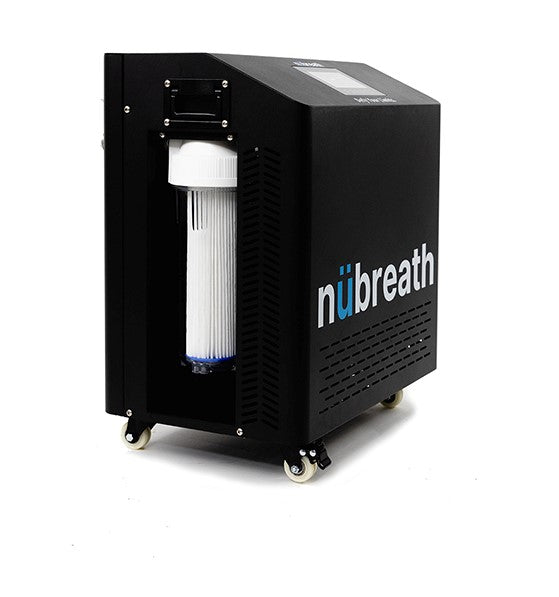 Built for indoor or outdoor use
Cooling and heating capability
Built-In Ozone Sanitation System
Wifi-enabled temperature control
Superior quality components
What our customers love about NüBreath
"I have been doing 3-5 minutes a day, and after two weeks I can say I am feeling great. I have adjusted my breathing and love the remedies the NüBreath cold tub provides. Swelling, aches and pains are down and my anxiety's are much less. Thanks and so looking forward to long term effects!!! You have a GREAT PRODUCT!!! I am 100% satisfied"
"I was hesitant to invest in an inflatable cold plunge tub, but the NüBreath Portable Cold Plunge Tub exceeded all my expectations. The quality of the tub is top-notch and I feel confident that it will last for years to come."
"I love my NuBreath Cold Plunge Tub! The customer service was fantastic and the purchasing process was a breeze. Plus, the quality of the tub is outstanding - it feels sturdy and well-made. And since I don't live near a frozen lake, the chiller makes it easy for me to get my water ice cold!"